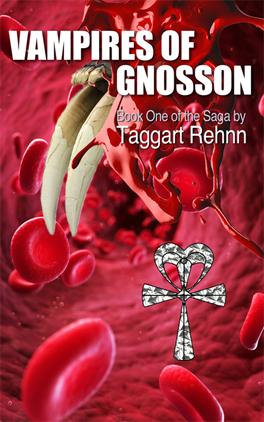 For now my only published book is Vampires of Gnosson, Book One of a saga that should be a tetralogy.
I have written a few more sci-fi mixed with archaeology novels, that hopefully some day will polish and publish.
My background is in science (chemistry and biotechnology) with an MBA added later on.
Been a history buff for a while and also an enthusiast of keeping Earth habitable for future generations—not exactly a 'tree hugger' but an advocate of clean energy, recycling and biodiversity preservation. On religious matters, I think each one should be free to choose whatever they may want to believe in or not, provided nobody tries to impose on others whatever limitations their own faith imposes on them. Politically speaking, I think democracy is a work in progress that can only be sustained and improved by civic engagement. No matter how many times I might hear "they're all the same", I'd insist History shows us otherwise, so my characters are engaged while at the same time frisky, adventuresome and oftentimes unpredictable.
My site is www.taggartrehnn.com
My first book can be found at: https://www.amazon.ca/dp/B072JQWSW6
This post was edited by Taggart Rehnn at August 24, 2017 3:26 PM PDT