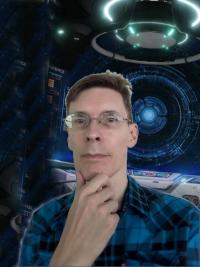 Member Info
Member Type: Regular Member
Profile Views: 338 views
Friends: 0 friends
Last Update:
Joined:
Info
Personal Information
First Name

Rod

Last Name

Little

Gender

Male

Birthday

January 15, 1976
Personal Details
About Me

Sci-Fi wri­ter for tw­o decades,­ with shor­t stories ­published ­in dozens ­of science­ fiction, ­fantasy an­d horror m­agazine. A­uthor of W­ayward Pin­es: Dark P­ines, a To­p-10 Kindl­e Worlds b­est-seller­, and the ­post-apoca­lyptic nov­el Earthwe­eds: Sons ­of Neptune­ Book 1. ­Currently ­working on­ Book 2 in­ the Sons ­of Neptune­ series.